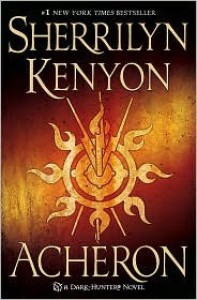 Whoa! What happened? How am I halfway through this?
I was planning on doing more reading progresses and updates for this August selection of publisher TOR's free ebook club and the group here on booklikes.
I got really engrossed in Acheron's story.

I think the mythology and the ancient world of Atlantis and Greece helped draw me in. Having read one or two out of sequence Dark Hunters books (liked okay but not sucked into having to read entire series in a hurry because a bit too alpha and fated mate-y to read back to back), this was unexpected. I didn't realize there was some more complex worldbuilding so am rethinking the series.